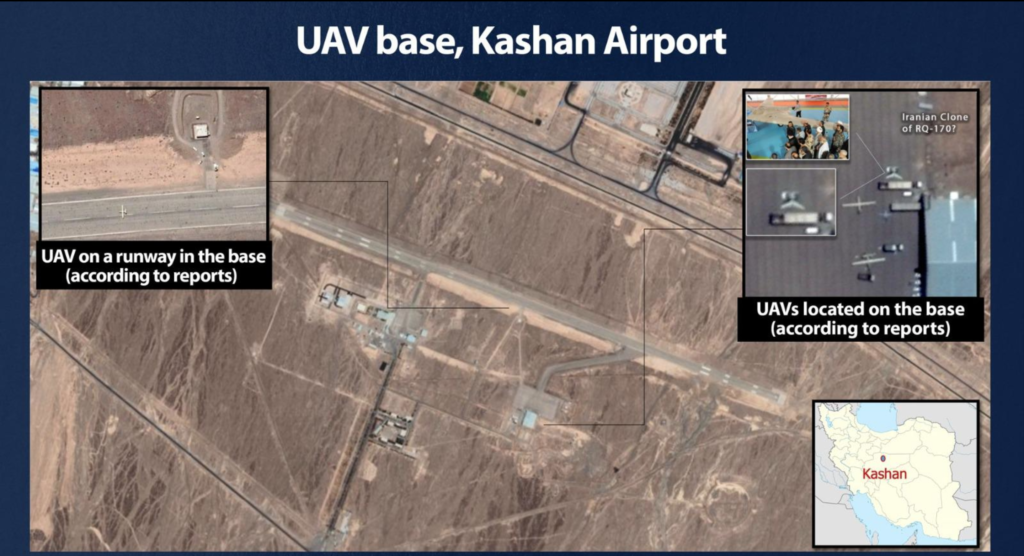 Two years after Iran's top spymaster and terrorist organizer was assassinated by the United States, his replacement has threatened revenge against the Americans from "within their own homes." Iranian Quds Force head Brig. Gen. Esmail Ghaani, in comments quoted by the Iranian Tansim news agency and republished by Fox News, implied the attack would be carried out by terrorist forces—not official Iranian agents.
"We do not need to be present as supervisors everywhere, wherever is necessary we take revenge against Americans by the help of people on their side and within their own homes without our presence," Ghanni was quoted as saying as part of comments honoring the second anniversary of Gen. Qassem Soleimani's death.
Ghanni also called upon the US to address those behind the killing of Soleimani before the "children of the Resistance Front"—a euphemism for terrorists—would address it themselves. Other articles posted to the Tansim website in Farsi and translated by Google reported that Sardar Ali Fadavi, Deputy Commander-in-Chief of the Iranian Islamic Revolutionary Guard Corps (IRGC), stated Iran's commitment to avenging Soliemani's death against all those involved, while Commander of the IRGC Navy Admiral Alireza Tangsiri blamed the killing on a plot of Arabs, Israelis and Americans and threatened to "take the throats" of their enemies in response.
In a related move, on Saturday, Iran imposed sanctions on 51 Americans alleged to be connected to the killing of Soleimani. A list posted by the Tansim website, as part of a separate article addressing the sanctions, named US Chairman of the Joint Chiefs of Staff Mark Milley and former US Ambassador to the United Nations Nikki Haley among the latest sanctions targets. In response, the US warned Iran against attacking any American—including those on the sanctions list.
"We will work with our allies and partners to deter and respond to any attacks carried out by Iran. Should Iran attack any of our nationals, including any of the 51 people named yesterday, it will face severe consequences," National Security Advisor Jake Sullivan said in a statement on Sunday posted to the White House website.
Sullivan highlighted that persons who served previously with the US government were included in the list, including Haley, who served under President Donald Trump—the political rival to the current Biden Administration. Sullivan emphasized that political disagreements don't matter when confronting threats.
"Make no mistake: the United States of America will protect and defend its citizens. This includes those serving the United States now and those who formerly served," said Sullivan. "As Americans, we have our disagreements on politics. We have our disagreements on Iran policy. But we are united in our resolve against threats and provocations. We are united in the defense of our people."
Iran's threats and Sullivan's response come as the US is engaged in ongoing negotiations to restart the Iran nuclear accord. Former President Trump pulled out of the deal—known as the Joint Comprehensive Plan of Action—due to concerns about it limitations back in 2018. As part of the move, the US reinstated economic sanctions on Iran, including its oil industry. Iran has lashed out in response by walking back limits on its nuclear program and even expanding efforts to develop nuclear fuel, which if developed sufficiently can be used for nuclear weapons.
The US has repeatedly claimed time is running out for the deal with Iran to resurrect. Meanwhile, Israel has been warning against a bad deal with Iran. Israeli Foreign Minister Yair Lapid, according to his Twitter account, said he spoke with US Secretary of State Tony Blinken last week. The tweet said that in the conversation, Lapid noted "the importance of putting pressure on Iran to stop its race to a nuclear weapon. Secretary Blinken reiterated the U.S. administration's commitment to Israel's security."
While the US approach to the Iran nuclear deal may not align with Israel's concerns, Sullivan made it clear in his comments that the US is aware of Iran's ongoing malignant activities.
In his statement on Sunday, Sullivan said the Iranian sanctions on Americans were enacted as "Iran's proxy militias continue to attack American troops in the Middle East, and as Iranian officials threaten to carry out terror operations inside the United States and elsewhere around the world."
(By Joshua Spurlock, www.themideastupdate.com, January 9, 2022)